OSC 85 Oil - Water Separator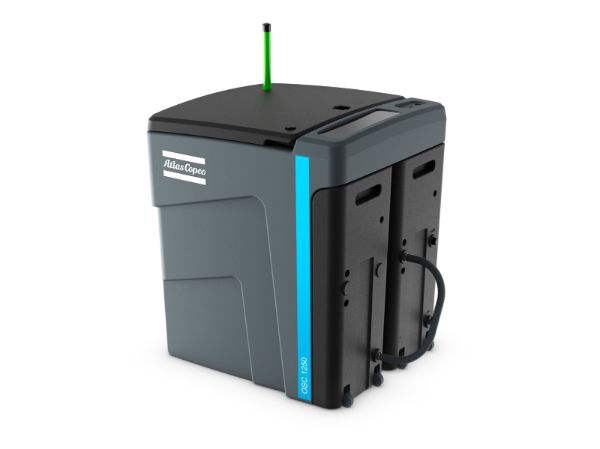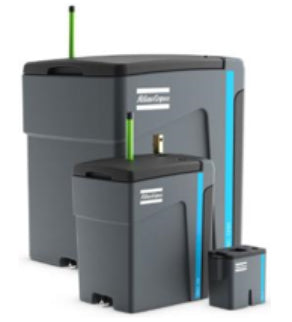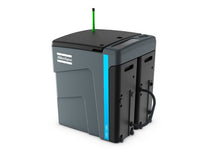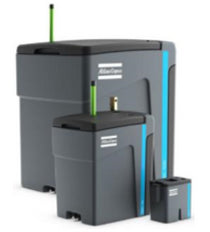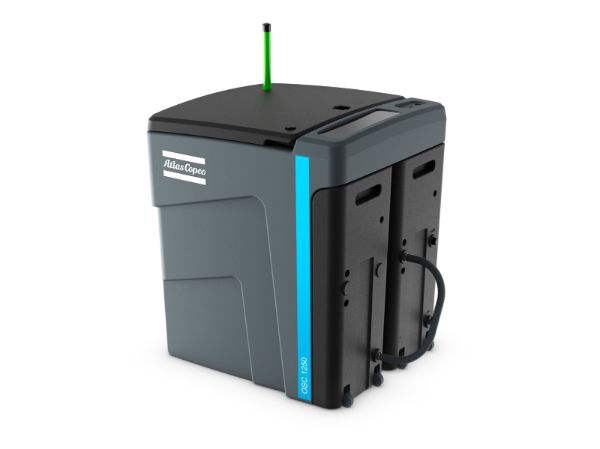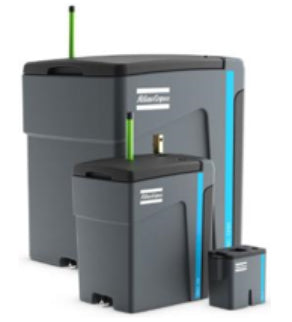 Hot
New
In stock
Pre-order
Out stock
OSC 85 Oil - Water Separator
Shipping time: 2 weeks if available in stock.
PRODUCT INFORMATION
Maintenance & Service plans
Specifications
Optional Add Ons
Warranty
CUSTOMER REVIEWS
PRODUCT INFORMATION
Description 
Effective & Reliable
The OSC 85 oil water separator is a dual stage unit which removes oil with unmatched precision with outlet oil content of 10 ppm. 
Key Features:

Organoclay cartridges are available to take on stronger emulsions in the second chamber.
You can verify filtration performance using the test outlet.
A service indicator signals the polypropylene filter is saturated.
An overflow indicator monitors correct water passage.
The simple yet robust design allows for easy installation without special set-up.
Easily removable filter bags and cartridges simplify and shorten maintenance.
4,000 hour service interval
Maintenance & Service plans
Atlas Copco service solutions keep your compressed air system up and running efficiently and reliably.
Discover the maintenance solution that best fits your needs.
Specifications
OSC 12

OSC




25

OSC 50

OSC 85
OSC 170
OSC 300
OSC 625
OSC 1250
OSC 2500


CFM Without Dryer & Filters

32

66

133

225
451
795
1655
3312
6622

CFM With Dryer
& Filters

25

53

106

180
360
636
1324
2649
5297

Inlet

1/4

1/4

2x




1/2

2x




1/2

2x
3/4
2x
3/4
2x
3/4
2x 3/4
2x 3/4

Outlet

3/8

3/8

1/2

1/2
3/4
3/4
3/4
3/4
3/4
Optional Add Ons
Photoelectric Alarm Switch
Manifold
OSS Sampling Kit
Warranty
Stationary oil-injected rotary screw compressors (G,GX, GA, GA+ including VSD) up to 110kW
Standard Warranty:
2 years from start-up for Electric Main Drive (motor) and Variable speed Drive (VSD)
12 months from start-up or 18 months from shipment, whichever comes first for entire unit (bumper to bumper)
Extended Warranty: 5 years from start-up for Screw Element
Other compressor types and sizes, vacuum pumps, gas generators, dryers
Standard Warranty: 12 months from start-up or 18 months from shipment, whichever comes first
Parts and accessories
Standard Warranty: 3 months from purchase
Related products
Our sustainable innovations
We have set targets for reducing the carbon impact of new products. There is also an increased focus on designing products to maximize their potential to be returned, refurbished and resold as used equipment. Atlas Copco is committed to developing solutions that support global sustainable development by increasing our customers' productivity, reducing cost and helping them meet their sustainability ambitions. Energy consumption in the use phase of our products has a significant impact on cost and carbon footprint for our customers.